How We Work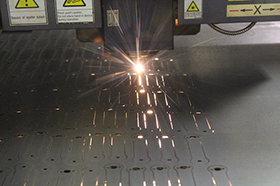 The Mendota Group brings operational expertise, financial ingenuity and industry experience to active partnerships with the management teams at our portfolio companies. Adding new perspectives to the proven track records of our investments creates financial growth for our companies and our investors.
Here's why our approach works
We invest our own capital alongside our investors
We care about the growth and success of our companies because it impacts our own bottom line.
We focus on growing our businesses, not our portfolio
Our selective investment strategy gives us room to develop a more intimate understanding of each business and its employees, products and industries. It also allows us to more easily collaborate with our management teams and keep the focus on growing healthy cash flows.
We're experienced in hiring, managing and compensating people
No business can flourish without capable, professional employees. We work directly with our management personnel to fully understand their skills and create motivated teams who are committed to the continued success of our companies.
We have an established network of capital providers
Buoyed by successful investments with The Mendota Group, our capital providers understand the need for patience as companies navigate growth challenges or natural economic cycles.